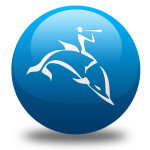 Houghton Miflin Harcourt (NASDAQ: HMHC) is the merger of Houghton Miflin, the storied Boston book publisher, whose roots go back to 1832, and Harcourt Education, an educational publishing company, which was acquired by Houghton Miflin for $4 billion in 2007. Through a complex web of mergers, acquisitions, divestitures and private equity financings too complex to review here, the company has emerged as an independent entity, with over 85 percent of its sales coming from educational materials focused on the K-12 education market in the US.
Based in Boston, Massachusetts, the company came public on the NASDAQ in an 18.3 million share IPO on November 13th 2013, led by Goldman Sachs, Morgan Stanley, Citigroup, Credit Suisse, Wells Fargo Securities and six other investment banks. Notably, all of the IPO proceeds went to selling shareholders and none to the company. Consensus expectations call for revenue of $1.48 billion and EPS of $0.11 in 2014, up from $1.38 billion and a loss of $0.79 in 2013. Post IPO, HMHC has $425 million in cash and $246 million in debt. At a recent share price of $21, the company's market cap. is roughly $2.9 billion.
Since September of 2011, HMHC has been led by Linda Zecher, president, CEO, and director. She is formerly corporate Vice President of Microsoft's Worldwide Public sector group, an $8 billion business unit.  With its primary focus on the US K-12 market, HMHC sells educational materials, including books, software, reference and teaching guides, and digital software, which are utilized for both core curriculum purposes, as well as supplemental learning. The company targets an addressable market of 132,000 public and private elementary and secondary schools in the US which spent $30 billion on instructional supplies and services in 2011. In addition, HMHC publishes trade and reference books, including adult and children's fiction and non-fiction titles, including Curious George, and Camen Sandiego, as well as the renowned reference guides Cliff Notes, and Webster's New World Dictionary.
HMHC's growth strategy calls for creating and leveraging digital content, including its wealth of story book characters into compelling educational material, expanding its curriculum and supplemental learning product and services offerings, focusing on new service and instructional content for early childhood development and workforce reentry, and targeting foreign markets with high quality English language instructional materials.
Risks to the HMHC story include the fact that K-12 educational spending in the US remains heavily tied to state and local budgets, many of which are still struggling even as the US emerges from recession. Another key risk is the company's unproven track record for overseas sales, as sales outside of the US account for less than six percent of total revenue currently.