Wayfair: Trading at Fair Value?
December 16 2014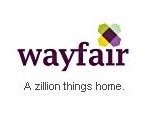 Wayfair (NYSE: W), based in Boston, MA, is a recent addition to our Battle Road IPO Review Internet coverage universe. Founded in 2002 by Cornell University graduates Niraj Shah and Steve Conine, the company operates a series of home furnishings websites aggregated under its wayfair.com destination portal. Consensus estimates call for revenue of $1.6 billion along with a Loss per Share of about one dollar in the coming year.
Wayfair came public on the NYSE on October 2, 2014 in a 12.7 million share IPO, which opened at $29.00 per share in a transaction in which the company sold 10.5 million Class A shares, and existing shareholders sold 2.2 million. Thus, the company raised nearly $300 million. Given the size of the transaction, there was no shortage of investment banks angling to participate, with the deal ultimately led by Goldman Sachs, BankOfAmerica Merrill Lynch, Citigroup, Pacific Crest Securities, Piper Jaffray, Wells Fargo, Canaccord Genuity, Raymond James, Allen & Company, and Cowen Group. At a recent share price of $19, Wayfair's market capitalization is roughly $1.6 billion.  We note that Wayfair's capital structure favors Class B shareholders, who exercise about 87 percent of the company's voting rights, post IPO.
Originally founded as Smart Tech Toys, the company changed its name to CSN Stores in February of 2003. In 2011 the company changed its name to SK Retail, and changed its name again to Wayfair in the same year. Wayfair now operates a series of websites, mostly for home furnishings, under the names Wayfair.com, Joss & Main, an online flash sales site, Dwell Studio, a design house for modern furnishings, and Birch Lane, a website for classic furnishings.
Wayfair has been successful in attracting investments from venture capitalists, and mutual fund companies that have a knack for investing in private companies just before they go public. Battery Ventures, Great Hill Partners, Harbour Vest Partners, and Spark Capital injected an estimated $165 million into the company in June of 2011, prior to the aggregation of the company's websites under the Wayfair brand. In March of 2014, less than eight months before Wayfair's IPO, T. Rowe Price led a pre-IPO financing round that established a $2 billion valuation for the company.
In the last several years a growing number of ecommerce websites have arisen to address the mega-shift from brick and mortar to online shopping. For a number of years the conventional wisdom has been that Amazon.com has locked up the entire market, but a growing number of companies including zulily (NASDAQ: ZU) and Wayfair have seized upon large addressable markets that not even Amazon.com can seem to conquer—at least not yet.
In the case of Wayfair, the company addresses what may be an annual market spend of over $230 billion in the US on furniture and home décor, less than ten percent of which is purchased online at this point. Wayfair estimates that seventy percent of its customers are women, and as the current millennial generation continues to accumulate spending power, more and more shopping will occur online. Wayfair has built a solid catalog comprising over seven million products from more than 7,000 suppliers. That said, Wayfair competes against a large number of home furnishing websites, which include Amazon.com, Restoration Hardware, Pottery Barn, Crate & Barrel, privately-held One-King's Lane, and many others. So competition will remain fierce for the foreseeable future.
eCommerce Research, Internet Stocks, IPO Research, The Battle Road IPO Review, Wayfair Research