Square Payments – Helping Companies Get Squared Away
February 29 2016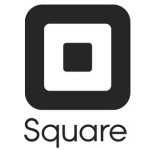 Square (NYSE: SQ), a mobile payment and financial services company, is another new addition to our Internet sector coverage. Founded in February 2009 by Jack Dorsey and Jim McKelvey, Square is headquartered in San Francisco, California, and led by Chairman, CEO, and president Jack Dorsey, who also serves as CEO of publicly-traded Twitter (NYSE: TWTR), which he also co-founded. Consensus estimates call for revenue of $1.2 billion and a loss of $0.53, followed by a projected $1.5 billion in revenue for 2016, and a loss of $0.25 per share.
Square debuted on the New York Stock Exchange on November 19, 2015 at a price of $9.00 per share, below its expected range of $11-13 per share, and well-below its most recent private financing round, which then valued the company at $15 per share. The offering featured 27 million shares, with 25.6 million coming from the company, and the remaining 1.4 million coming from shareholders. At a recent share price of $10.40, Square's market cap is roughly $3.7 billion, the result of including dual share classes, in contrast to Twitter, which features only common stock, and not super-voting rights that disenfranchise common stock owners. Goldman Sachs, Morgan Stanley, and J.P. Morgan were lead book-running managers for the offering, all three of which led the Twitter IPO. Barclays, Deutsche Bank, Jefferies, RBC Capital, and Stifel as book-running managers, and LOYAL3 and SMBC Nikko as co-managers, rounded out the members of the underwriting group.
Square's mission is to enable everyone with a mobile device to accept credit and debit cards anytime and anywhere. Square's products help their customers, or sellers, begin, manage, and grow their companies. Sellers can see which of their products are selling the most and create and engage a loyal base of customers. The technology and design focus that Square employs helps them create simple and easy to use products.
Square's top product is Square Register, which allows sellers to accept offline credit and debit cards on their smart phones and tablets. This product works in tandem with Square Reader, which is the device that the credit and debit cards are swiped onto. Square Reader plugs into the audio jack of smart phones and tablets. These were Square's first two products. Square provides a free software app, along with affordable—often free—hardware to make smart phones and tablets point of sale solutions in mere minutes. While the vast majority of Square's revenue comes from the United States, its products are also available in Canada and Japan.
While Square initially targeted small companies, it currently is aiming at businesses of all sizes. Square's services are applicable to every type and size of business, ranging from taxi cabs to restaurants to law firms to landscaping companies to retail stores. Post-IPO, Square has a strong balance sheet, with well over $300 million in cash and no debt, though it is unclear at this juncture how long the company will have the luxury to operate at substantial losses and begin to deplete its cash position. To learn more about how Square ranks relative to other internet IPOs of the last several years, please contact Battle Road Research.
Independent Stock Research, Internet Equity Research, Internet Stocks, IPO Research, Square research, Stock Research, Technology Stocks