Mobileye: Racing to Deliver the Driverless Car
December 4 2014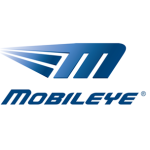 Mobileye N.V. (NYSE: MBLY),based in Jerusalem, Israel, develops software and systems for camera-based advanced driver assistance systems (ADAS), which provide car and truck drivers with enhanced safety, and the potential for autonomous driving. Founded in 1999, Mobileye's products were installed in over three million vehicles between 2007 and March 31, 2014.
Mobileye debuted on the NYSE on August 1, 2014 in a 35 million share IPO at $25 per share, in a transaction in which the company sold roughly 8.3 million shares, and insiders sold a head-turning 27 million. Thus, the company raised about $200 million in the IPO. The transaction was led by nine investment banks: Goldman Sachs, Morgan Stanley, Deutsche Bank Securities, Barclays, Citigroup, Wells Fargo Securities, Robert W. Baird, William Blair and Raymond James. At a recent share price of $45, the company's market cap. is a rather astounding $9.5 billion.
Mobileye's software and computer chips perform detailed analyses of the visual field surrounding a vehicle, with the goal of anticipating collisions with other on-road vehicles, debris, animals, cyclists, pedestrians, as well as road markings such as traffic lanes, road barriers, traffic signals, and lights. The company's products are utilized by more than 15 car and truck OEMs, including Audi AG, BMW, Chrysler, Fiat, Ford Motor, General Motors, Honda, HKMC (a joint venture of Hyundai and Kia), as well as Jaguar, Nissan, Renault, Tesla Motors, Volvo, Mitsubishi, and others.
Within the automotive industry the race has begun to provide the world's first driverless car, though all participants in the industry believe this will not be achieved for a number of years. Mobileye is working on developing chips that will enable hands-free driving at highway speeds, as well as traffic-intensive situations. The company is also working on country road and city traffic capabilities, which it acknowledges will require "significant algorithmic advances," according to its IPO prospectus. All in all, these capabilities are at least several years away from commercial adoption.
Mobileye sells primarily to Tier One OEM manufacturers, not the vehicle manufacturers themselves. These Tier 1 suppliers, which comprise well over 80 percent of sales, include Magna Electronics, TRW Automotive Holdings, Autoliv, Delphi Automotive, and Bendix. These companies embed Mobileye's products into their own systems, which are in turn sold to car and truck manufacturers. Mobileye also derives about 10 percent of sales from the automotive aftermarket, including commercial and government fleets, as well as insurance companies and telematics and GPS suppliers. With regard to customer concentration, Mobileye notes that 30 percent of sales came from three automotive OEMs supplied by Mobileye's Tier 1 customers in 2013.
Post-IPO Mobileye has a strong balance sheet with over $345 million in cash and no debt. The company's DSOs at the end of the September 30th quarter were 51. To see how Mobileye screens against comparable IPOs of the last several years within the hardware and systems sector, please contact Battle Road.
driver assisted cars, driverless car, IPO Research, Mobileye research, Tesla supplier, The Battle Road IPO Review