Everyday Health (NYSE: EVDY)
June 5 2014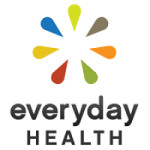 Everyday Health (NYSE: EVDY), founded in 2002 and based in New York City, operates an ad-driven, online health information portal that is utilized by consumers, physicians, healthcare professionals, and health plans. After posting revenue of $155 million and a loss in 2013, EVDY debuted on the NYSE on March 27th at an opening price of $14 per share, in a 7.1 million share transaction that raised roughly $70 million for the company, and about $23 million for selling shareholders. The transaction was led by five investment banks: J.P. Morgan, Credit Suisse, Citigroup, SunTrust, and Stifel Nicolaus. At a recent share price of $17.76, the company's market cap. was roughly $530 million.
Like its key competitor, WebMD (NASDAQ: WBMD), EVDY's primary path to monetization is through online advertisements, which account for roughly 87 percent of sales. Like WBMD, EVDY targets the global pharmaceutical industry, and 23 of the top 25 global pharma companies advertise on its websites. Among the most prominent of EVDY's websites is Medpage.com, which it purchased three years ago. MedPage Today is a daily online news service, geared to physicians and healthcare professionals. The company estimates that one-third of US physicians engage with its websites on a monthly basis.
EVDY claims that average monthly mobile app visits to its operated properties were 37 million in 2013, though it is unclear whether these represent unique visitors.  In addition to its consumer websites, EVDY operates seven YouTube shows focused on health and wellness issues. Since closing its IPO, Everyday Health reported its first results as a publicly trade company. The most intriguing aspect of the report was the company's ability to reduce its accounts receivable days sales outstanding from 145 days to 92 days, an encouraging sign of progress. Following its IPO EVDY has an acceptable balance sheet, which features nearly $90 million of cash on a pro forma basis, as a result of its IPO, but also more than $70 million in bank debt, which yields a net cash position of $17 million. Consensus estimates call for revenue of $180 million in 2014 and EPS of $0.41.
To see how Everyday Health screens against its internet peers in the Battle Road IPO Review internet coverage universe, please contact: [email protected].
Internet Equity Research, IPO Research, Stock Research, The Battle Road IPO Review